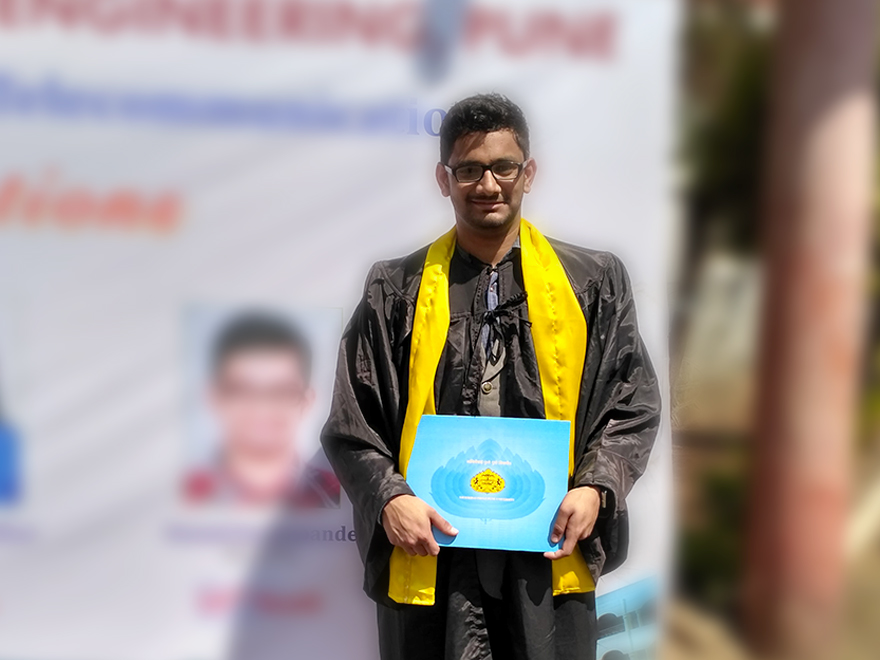 01/03/2017:&nbsp
CybageKhushboo student, Anand Deshpande, makes his family and college proud being ranked 10th in the Savitribai Phule Pune University and 4th in his college, MIT College of Engineering in B.E. (Electronics and Telecommunications)
Few years back, Anand Deshpande, a bright student almost thought of giving up on his dreams of becoming an Engineer because of the financial problems of his family. After his first year of Engineering, he came across CybageKhushboo Annual Scholarship Program 2013-14 advertisement in the newspaper and applied for it. He was able to get a scholarship for the remaining three years of his degree course.
Henceforth, throughout his degree along with financial support, CybageKhushboo helped him become a better version of himself by grooming his personality through regular sessions. The aptitude tests and presentation skills sessions helped him face job interviews with confidence.
Today, he works with IBM. His notable achievements have made his family and college proud. Anand Deshpande has proved that motivation in the right direction and dedication can help you achieve all your dreams.