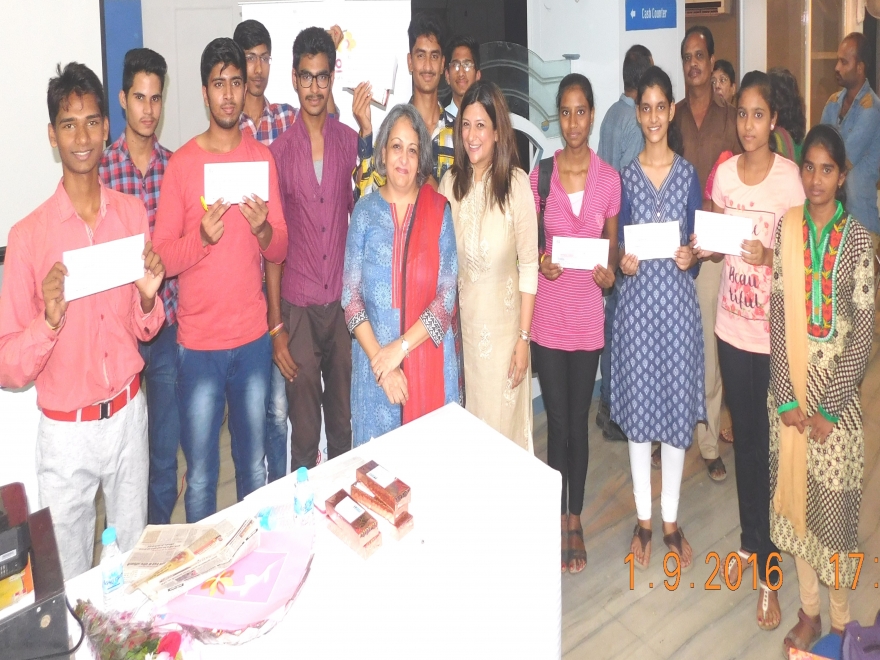 01/09/2016:&nbsp
CybageKhushboo, a self-sustained NGO and a philanthropic arm of Cybage Software Pvt. Ltd., a Pune headquartered IT service company —had launched its Annual Scholarship Program in Indore in May 2016 for students belonging to economically deprived background, but, yearning to fulfill their educational aspirations to secure a bright future.
With the support from the Indore Press for creating awareness about the launch of this scholarship program, CybageKhushboo was able to provide scholarships to 22 deserving students for graduation courses in Engineering, Forensic Sciences, Pharmacy, Business Management, Nursing, among others.
A total of Rs. 1.55 crore will be granted to students across Pune, Indore, and Gandhinagar for the year 2016-17.
This year, Indore was added to the list of already existing students based in Pune and Gandhinagar and the program received an overwhelming response from the city.
On this occasion, Ritu Nathani, Trustee, CybageKhushboo, and Director, Cybage, said, "I am delighted by the expansion of CybageKhushboo's initiatives in Indore. This was our first attempt in Indore towards promoting education within the lower income groups through the scholarship program, and I am happy with the response received, however, I do hope, we get more applications in future. CybageKhushboo believes that education is the only tool that can provide a level playing field to eventually bridge the disparities in our country. Our aim is to constantly provide financial aid to economically deprived but promising students so that they can fulfill their dreams.
Some of the CybageKhushboo students are placed in renowned companies such as TCS, Accenture, HSBC, and Crompton Greaves.